For all your custom picture framing needs!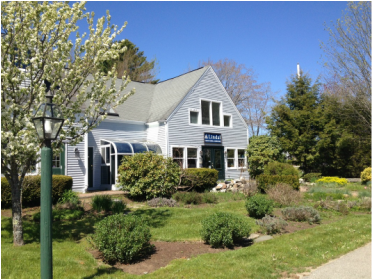 Situated in Lower Village Kennebunk Maine, Industry Framing offers custom picture framing for artists, designers, collectors and the not so general public. Committed to personal customer service for over 10 years, we strive to provide you with a creative outlet to help your art find its perfect companion. Call today and learn how our services can enhance the quality of your work.

Conveniently located behind All Day Breakfast with plenty of parking!
---

*** WINTER HOURS ***
By appointment only
Please call (207) 294-2130 to schedule an appointment with Megan.
---
---
​​Contact:
53 Western Avenue, Kennebunk ME, 04043
megan@industryframing.com
Phone: 207.294.2130
PLEASE CALL AHEAD
Industry Framing LLC is a small Custom Frame shop singularly operated by Megan Bliss. Mid-day errands are sometimes unavoidable so, in order to offer the quality service you deserve, please call ahead or make an appointment. We observe all standard federal holidays and apologizes in advance for any inconvenience this may cause. ​

Follow us on facebook to stay up-to-date with our latest news, deals and schedule changes.